Oh hey, I'm back! It's been a while. My hiatus from writing didn't coincide with a break from reading though, and I have accumulated a number of tidbits and interesting thoughts on training and performance to bring to you in 2019!  No promises on the frequency of the articles, but I shall do my best.
Today, we're starting with one we all need to know about: the warmup.
It's something I've written about before- both in terms of cool additions that you really shouldn't implement (such as here), how a warmup doesn't literally mean warming up and what we're actually after (glycogen mobilization and increase in blood flow to our running muscles), and even how it relates to carbohydrate ingestion (here).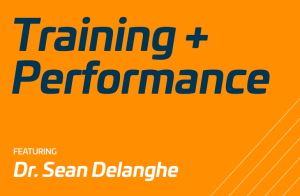 Warmup Duration
One thing I get asked about often enough at H+P is why my warmup protocols vary so drastically from distance to distance. For instance, for 5K and under, the warmup is longer with drills. For the marathon, the warmup is just long enough to make sure your shoes won't come untied and to keep the mind relaxed.